Never was an advertisement for drinking water so compelling as it was at the New Museum in July 24. As part of the Drink Up campaign, a health initiative spearheaded by First Lady Michelle Obama, Fourteen street artists displayed original works of art inspired by water.
July 24, 2014
Lovin' Scoopful has been chosen by O, The Oprah Magazine to be included on its coveted O list in the September issue of the magazine.
2008
Il Ristorante della Dolce Vita.
2008
Panini a dir poco. Che favola in Corso Magenta. La storica paninoteca De Santis è quanto mai sulla cresta dell'onda.
November 11, 2006
Applix is completely focused on studying, developing and delivering multi-platform Mobile Apps for all new devices, from smart phones to the latest portable tablets.
2011
Milchan/Van Eyssen-Paramount Digital: Circle of 8 Launch
Paramount Digital Entertainment teams up with Mountain Dew for Circle of 8, a multi-platform production interactive thriller produced by Milchan/Van Eyssen.
2008
A New York Mom Outsmarts Coke And Pepsi With A Cool Marketing Idea - Forbes
February 11, 2013
Private Griffe un mini YOOX dell'usato
2008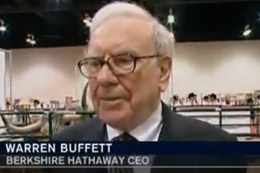 Bloomberg News report on Buffett's trip to Europe and Angelo Moratti
May 2008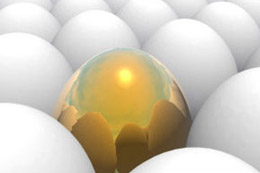 Hai un'idea? Noi ti diamo i soldi. Il denaro che costa meno, il boom di internet e delle telecomunicazioni, la nascita di mercati azionari riservati alle piccole aziende. La coincidenza di questi fattori ha fatto moltiplicare in Italia le società che finanziano progetti. Purché innovativi e hi-tech.
April 15, 1999
A sus 45 años, Angelo Moratti tiene poco tiempo para aburrirse. Por no decir ninguno. Compagina sus responsabilidades ejecutivas en Saras Spa, la firma energética que fundara su buelo y cuyo consejo de administración actualmente preside su padre, Gianmarco, con una importante labor filantrópica que le ha llevado a presidir el Comité Paralímpico Italiano y a formar parte de los órganos internacionales de esta organización. Su pasión por el Inter, que preside su tío Massimo, es sólo comparable a la devoción que siente por Warren Buffett, cuyos principios de inversión estudia desde hace más de quince años. Convertido de facto en el hombre del inversor americano para Europa, Moratti habla con El Confidencial a punto de embarcar en el jet privado que les trasladará a Milán.
May 23, 2008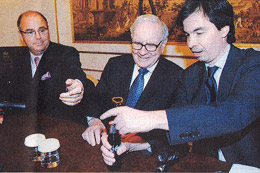 "I'll be in Europe for four days" including a visit to Italy, Buffett told the newspaper. "My friend Angelo Moratti has organized a series of meetings in Milan with businessmen to evaluate agreements or investments."
May 23, 2008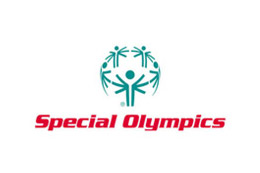 AngelLab sponsors Special Olympics in its effort to promote social empowerment and dignity for people with intellectual disabilities. Angelo Moratti is Board Member of Special Olympics International and Chairman of the Board of Special Olympics Italy. Lorenzo Pozza is Board Member of Special Olympics Italy. Paolo Gualdani is actively involved in Special Olympics' SmileProject campaign with Inter Milan, the first Team Ambassador for Special Olympics Global Football.
News: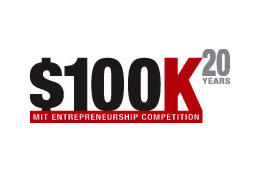 In 2009 AngelLab sponsored the "MIT $100k Entrepreneurship Competition", a year long educational experience designed to encourage students and researchers in the MIT community to act on their talent, ideas and energy to produce tomorrow's leading firms.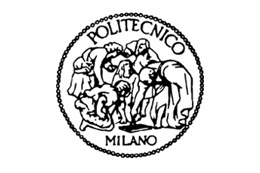 AngelLab is also partner with the Science Park of Politecnico di Milano/Enterprise Incubator. The mission of the Incubator is to provide facilities for small enterprise start-ups in the high-tech sector, and to assist them by giving access to professional counselling services in the fields of business organization and management.