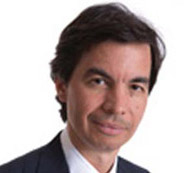 Angelo Moratti
Chairman, CEO
Angelo Moratti studied at Columbia University in New York City. He is currently Vice-Chairman of Saras SpA, the largest refinery company in the Mediterranean. He seats on the Board of Inter Milan Football Club. He is member of the Executive Committee of Special Olympics International and Chairman of Special Olympics Italy. Mr. Moratti was Chairman of Sarlux – a company that built and managed an electrical power station with capacity of 550 MW (1996/2002). He was Board Member of basketball club Armani Jeans (2003/2008) and Chairman of Associazione Dino Ferrari, which focuses on research for neurological deseases (2000/2005). He has been involved in Venture Capital investing since 1996, when he founded telecom company ePlanet which went public in 2000.
News: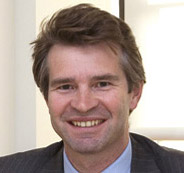 Lorenzo Pozza
Vice Chairman
Lorenzo Pozza graduated with honors from L. Bocconi University (Milan) with a degree in Business Economics. He is Associate Professor of Business Administration and Director of the Law and Business Administration major course at L. Bocconi University. He is Certified Public Accountant and Auditor. He is founding partner at consulting company Partners CPA in Milan, and he is Director and Statutory Auditor in some major Italian listed companies. He also seats on the Board of Special Olympics Italy.
Paolo Gualdani
Managing Director
Paolo Gualdani earned a Bachelor of Science and a Master of Science in Business Administration with honors from L. Bocconi University (Milan), where he was Graduate Merit Award student. He was visiting student at L. N. Stern School of Business (New York University) where he earned a place on the Dean's Honor Roll. He completed executive education programs at Wharton Business School and at Columbia Business School. He previously worked in the asset management industry and in the consulting business with a focus on financial advisory, M&A and corporate restructuring. Paolo is Chartered Professional Accountant and Statutory Auditor. He is Adjunct Professor of Accounting & Financial Statement Analysis at Luigi Bocconi University. He is Board Director at UStart, a global boutique advisory firm specialized in angel investing/early stage Venture Capital. He was actively involved in Special Olympics' SmileProject campaign within the Special Olympics Global Football program. Paolo is member of the Bocconi Outstanding Scholars Society.
Selene Biffi
Selene Biffi is a social innovator and entrepreneur, founder of several social ventures like Youth Action for Change and Plain Ink.
Selene is member of AngelLab's advisory board. A former consultant at organizations such as the UN, the World Bank and the Council of Europe, and member of the Taskforce on Innovative Startups at the Ministry of Economic Development, Selene currently serves on the Board of Directors of the Foundation for Innovation in The Third Sector (FITS) of Banca Prossima.
She is a Young Global Leader at the World Economic Forum and a Rolex Awards for Enterprise Young Laureate.
She holds a Bachelor's degree in International Economics and Management from Università Bocconi (Italy), a NOHA Master's in International Humanitarian Action from UCD (Ireland) and diplomas fromHarvard University and INSEAD Business School.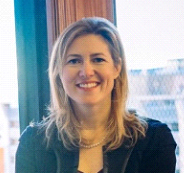 Mary Egan
Founder & CEO , gatheredtable.com
Mary Egan is member of AngelLab's international advisory board
Mary Egan is the founder and ceo of gatheredtable.com, a Seattle-based start-up at the intersection of food and technology. The mission of gatheredtable is to foster the creation of homemade meals by addressing the root causes that make them hard to achieve for busy households.
Prior to founding gatheredtable.com, , Ms Egan led Global Strategy and Corporate Development for Starbucks, supporting CEO and Chairman Howard Schultz and his leadership team during a period of rapid growth during which the stock price more than doubled. Prior to Starbucks, Ms Egan spent 14 years in the New York Office of the Boston Consulting Group (BCG) where she was a Partner and Managing Director.
At BCG, Ms. Egan developed an extensive track record of catalyzing transformational growth in leading consumer brands. Equal parts right brain and left, she has been frequently sought out for both CFO and CMO roles.
Ms Egan holds a BA in urban studies from Barnard College, Columbia University, an MSEd from Bank Street Graduate School of Education, and an MBA from Columbia Business School. Prior to her business career, she worked in public education, including five years as a middle school mathematics teacher at a public school in Harlem in NYC. She lives on an island near Seattle with her husband and three children and serves on the following boards: Thrive by Five Washington; YouthCare; the Crystal Mountain Alpine Club (CMAC) ski team, Les Schwab Tire Centers, and AngelLab ventures.
Ash Fontana
Ash Fontana is member of AngelLab's international advisory board
Ash Fontana leads fundraising products at AngelList that drive over $20 million per month to startup companies. There, he launched the most successful startup investing platform in the world, built the funds management division that manages 150+ funds and built the first startup 'index fund'. Ash previously co-founded and sold Topguest, a Founders Fund-backed company that built marketing technology for companies like IHG, United and Ceasars Entertainment. Earlier in his career, Ash was a top-ranked analyst in private equity and investment banking at Macquarie Capital. He enjoys advising promising new startups like Canva and Mozio.